How New York Homeowners Are Beating Foreclosures Using New York's Statute Of Limitations Law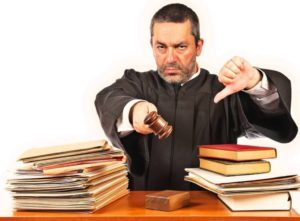 New York homeowners are using a legal tactic to score a free house during foreclosure.
MFI-Miami and our partner law firms used to use a similar tactic in Florida. That was until the Florida Supreme Court stepped in with the Bartram decision. Now we can only argue standing and the validity of the debt.
The good news is that the New York State Courts are allowing homeowners to invoke the statute of limitations. Yes, this is a game changer for New York homeowners.
New York homeowners facing foreclosure are beginning to invoke New York's six-year statute of limitations law.
The NYS statute of limitations begins when the homeowner receives the original notice of acceleration from their lender. The courts have ruled a lender must also send out a de-acceleration in order to initiate a second foreclosure action.
How New York Homeowners Benefit From The New York Statute Of Limitations Law
As more and more foreclosure actions from the great recession continue to age, the statute of limitations defense under CPLR §213(4) has taken center stage as one of the more common and powerful defenses available to homeowners in New York.
As a result, foreclosure mill lawyers have made a plethora of arguments sowing confusion with how the statute of limitations is calculated. Thus, complicating this popular defense.
They have successfully argued that the lack of clarity in the mortgage documents and actions of the homeowner affect the limitation dates.
The Second Department Of the NYS Appellate Division has handed down two decisions designed to help alleviate at least a part of the confusion. The decisions revolve around de-acceleration.