Same-Sex Couples Face A Lending Discrimination Rate 75% More Often Than Straight Couples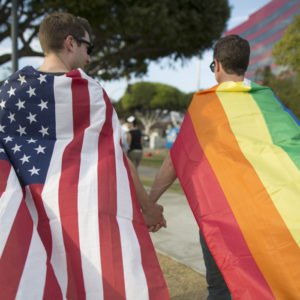 A new study from Iowa State University shows systematic lending discrimination against same-sex couples. 
The study found same-sex couples who received a mortgage paid a 0.5% higher interest rate on average.
Iowa State University's Ivy College of Business conducted the research. It correlated data from 30 million mortgages across the US between 1990 and 2015.
Researchers also found that LGBTI couples were 73% more likely to be denied a mortgage when compared to mixed-sex couples.
The study has raised questions about systemic LGBTI discrimination in the lending industry and the lack of protections for same-sex couples.
The study also found no correlation between mortgage rejections and same-sex couples being high-risk borrowers.
Lei Gao, assistant professor of finance and co-author of the paper stated:
Lenders can justify higher fees if there is [a] greater risk. We found nothing to indicate that's the case. In fact, our findings weakly suggest same-sex borrowers may perform better.
Researchers said that while they could not definitively say the rejections were due to discrimination. However, the evidence heavily suggests this to be the case.
There are federal laws in place to protect mortgage applicants from discrimination. This includes discrimination on the basis of race, religion, sex, national origin, marital status, and age.